JayBird BlueBuds X
Bluetooth headphones have been something I never enjoyed. Most of them are too big or have too many wires, which spoils the whole concept of being free and wireless.
BlueBuds X was purely an impulse purchase. They look unusually small for wireless headphones and price seems to be very good as well. So I got one.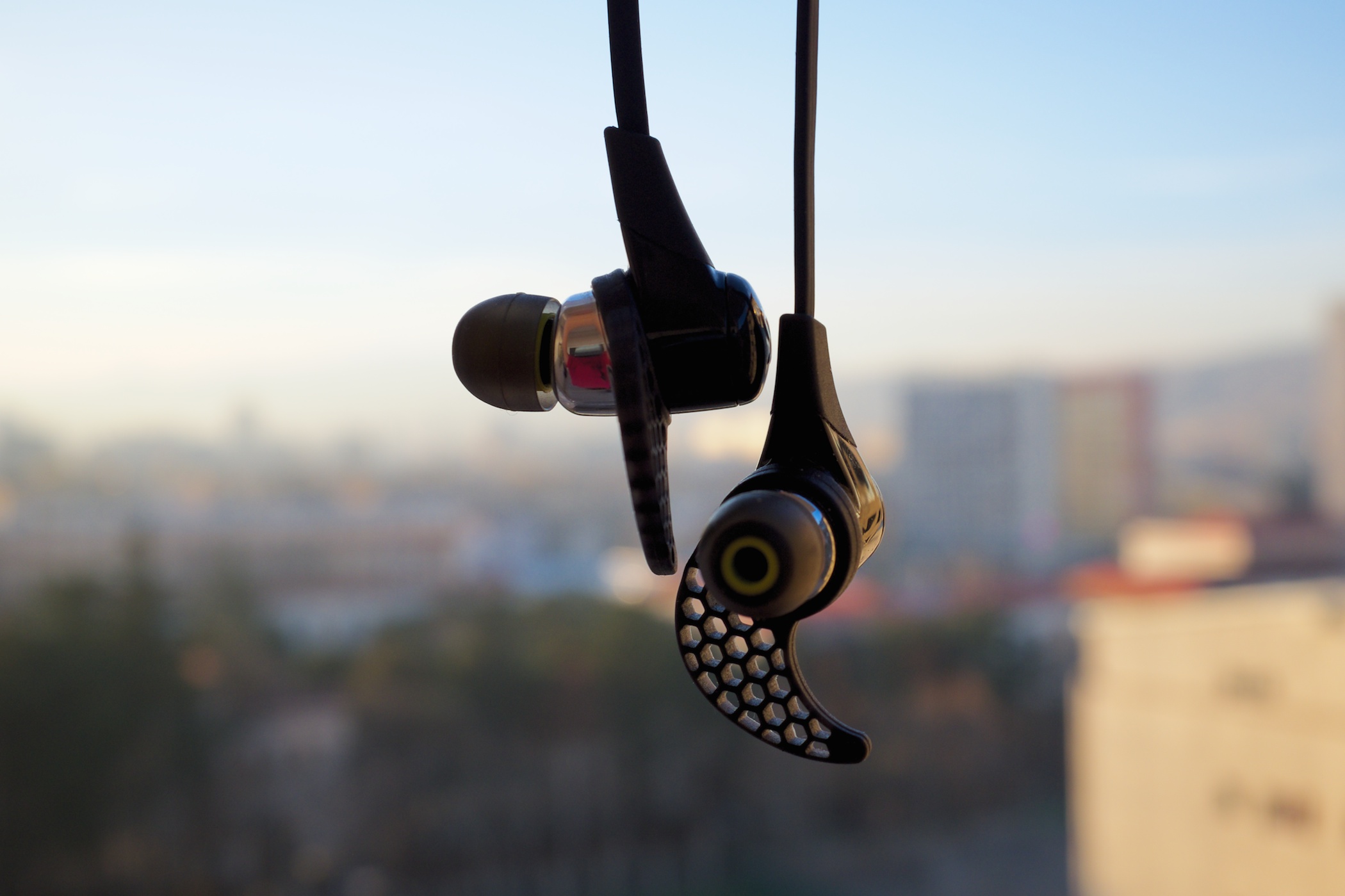 BlueBuds are my first in-ear headphones in many years. Last time I used in-ear plugs was in my teenage, and as a teenager I loved deep, ballsy sound which apparently sacrificed clarity in most cheap in-ear headphones. BlueBuds don't do that. They are clear and flat. Now, being a bit older, I appreciate flatness of frequency response. This means you are listening to whatever band and/or sound-editor wanted to.
Being a Bluetooth headphones, BlueBuds require power and thus battery, which is magically hidden in left or right plug without being bulky. It's that discreet. Right plug also has some sort of mini-USB hidden under a cap for battery charging. Battery last whole day without a problem. Bad thing is you have to charge one more thing at night, which will always annoy me until someone will invent ever-lasting batteries.
Fit is good, but I personally, still feel more comfortable with regular headphones rather than in-ears. Maybe it's just matter of time.
Rubber "wings" really do help when you are jogging or training in gym. BlueBuds come with three size of those "wings" and three rubber plugs for in-ear part as well. I use medium size on both.
BlueBuds X also have three button controller with built-in microphone under right ear-plug. Microphone is loud and a bit noisy in streets. Some controls do not match Apple EarPods, which for me, is a bit irritating. For example: double tap on center button redials last number, rather than skips to next song.
Overall, JayBird BlueBuds X, are great bluetooth headphones for sport or indeed any situation. They last long, sound good, fit well and do not look like Robocop's appliance on your head.
If only they could call it Jaybird Bluebuds X, not that camel-case nonsense.