August 8, 2008
It's been five years since Russia invaded Georgia. At the moment of I was lead web developer at newly gathered SOS Georgia team. Mission of team was to develop web-magazine and stay online despite massive DDOS attacks from Russia and keep rest of the world informed about the war. Which we did seccessfully.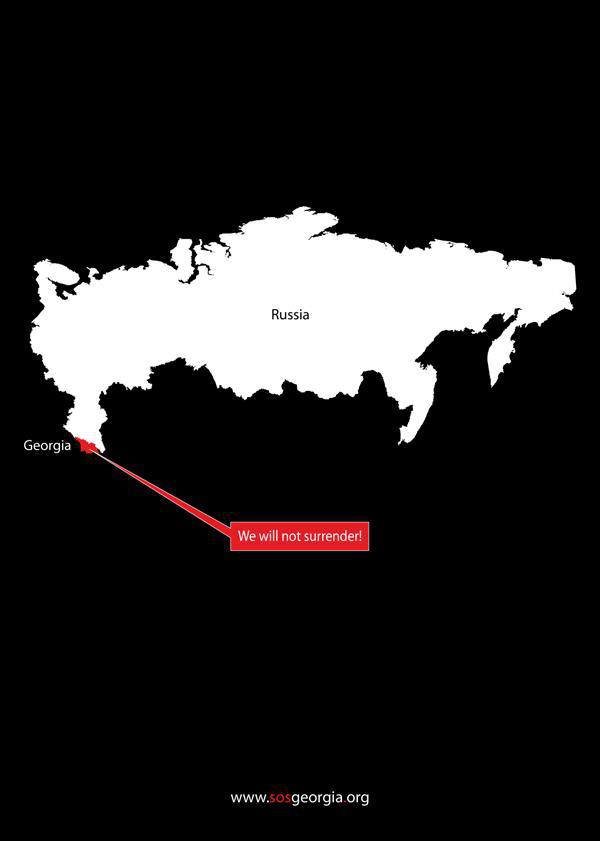 At the moment of war my dear friend, and designer in team, Giorgi Popiashvili made few great posters, one of them was printed on the last page of New York Times after a while in August.
You should check out Giorgi's Porfolio.